What's new in Version 0.99.4
Many new Level Editor Features were added ! Take a look :)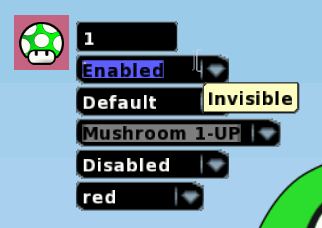 New Box
The New Box got new High Quality Graphics and can be Invisible and Empty.
Be warned the new Box can also create any Item even a Poison Mushroom.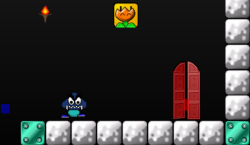 Level Updates
Many Levels are now in the New Level format and are optimized or even rebuild.
Big Thanks to Mancus Nemo :)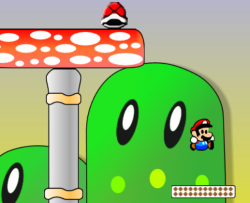 Added Falling Platform
The Falling Platform does shake if Maryo touched it and will fall to the Ground after a short amount of time.
Big Thanks to Weirdnose :)
First Enemy Boss
The First Enemy Boss is now waiting in the last Castle and wants a Challenge :)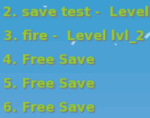 Better Savegames
Savegames now saves already activated Objects and collected Items.
Overworld progress is also saved completely.
Level Editor Optimized
The Level Editor now displays the Massivetype with a different Color and has a Help Screen viewable with F1.
We also found many bugs which got fixed and made useful Optimizations !
You can download the new version here.

The SMC-Team awaits your Feedback, Levels or even new Sounds and Graphics :)