What's new in Version 0.99.7
New Backgrounds
The blue_hills_1, blue_waterhills_1, green_hills_2 and sand_hill_1 Background graphics are new and green_junglehills is updated.

New Sounds
New and updated Sounds for Gumba, Goldpiece, Turtle, General stomp, Powerdown, Mushroom and Ghost Mushroom.
Thanks to Cameron.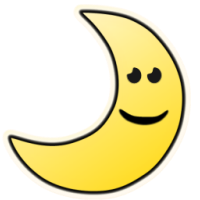 Updated Sprites
Many updated Sprites for Moon, Star, Fire Flower, Mushroom, Goldpiece, Gumba, Turtle Shell, Spika, Saw and more.
Thanks to Pipgirl for Gumba and maYO for the Turtle.
Updated Moving/Falling Platform
The updated Moving/Falling Platform now works if set to massive and picks you up correctly.
You can download the new version here.

The Team awaits your Feedback and additionally you can easily contribute new Levels, Worlds, Sounds and Graphics :)